Belotero Dermal Filler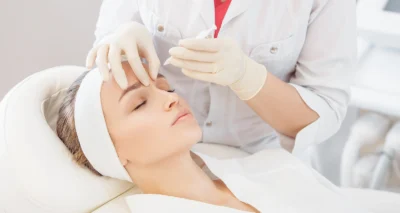 Unfortunately, as we age, our skin becomes drier and more likely to form wrinkles and fine lines. Fortunately for us, some aesthetic treatments can restore the appearance of the skin. At Eternity Med Spa in Creve Coeur, MO, we know that dermal fillers like Belotero can help replenish the moisture in your skin and effectively help you look like your younger self.
How Does Belotero Dermal Filler Work?
Belotero is a dermal filler treatment. Our advanced trained nurses perform Belotero by injecting a unique filler formula into the sub-dermal layers of skin to restore volume, diminish bothersome wrinkles, and rejuvenate your overall appearance. As a dermal filler treatment, you can enjoy a non-surgical, minimally invasive solution to your age-related skin concerns. The primary ingredient in this dermal filler is hyaluronic acid. Hyaluronic acid is a naturally occurring molecule in the skin known for helping skin cells retain and restore moisture.
One of the fascinating things about hyaluronic acid, and why this treatment is so effective, is that hyaluronic acid naturally increases collagen production in your body. When an advanced trained nurse applies hyaluronic acid topically to the skin, the skin's surface becomes softer and more plump, smoothing out your skin's texture. When our nurse injects it directly into the skin, hyaluronic acid causes skin cells to plump, helping the skin retain moisture and stimulating the body's collagen production to restore skin texture from the inside out.
Belotero Treatment Areas
Restoring the internal hydration of your skin is only one reason this volumizing treatment is so effective. Another reason is that Belotero treatment is versatile enough to treat and smooth most wrinkles and fine lines, from mild to severe lines on your skin. In particular, Belotero volume treatment is highly effective for treating wrinkles on the lower face. Common wrinkles that Belotero filler can correct include the following:
Nasolabial creases
Smile lines and lip lines
Marionette lines
Chin wrinkles
Effectiveness of Dermal Fillers
Dermal fillers are highly effective and popular treatments for age-related concerns. For patients who want to enhance and rejuvenate their appearance, a dermal filler is often preferable to a surgical solution, such as a facelift. In addition, dermal fillers are an instant solution for volume replacement. They can often produce immediate results and last for several months at a time.
Another reason Belotero dermal fillers are popular is that they are more effective than all the over-the-counter anti-aging creams. However, the issue with topical skin products is that they can't penetrate the deeper layers of skin where there is more collagen depletion, which ultimately means they don't have a high impact.
Contact Eternity Med Spa for Belotero Dermal Filler!
For information about Belotero dermal filler, schedule a personalized consultation at Eternity Med Spa in Creve Coeur, MO. Don't hesitate to call our med spa team at (314) 464-2868 today. Our patients travel to our office for Belotero dermal filler from Manchester, South County, O'Fallon, MO and throughout the metropolitan St. Louis area.