How Botox Treatment Can Improve Your Appearance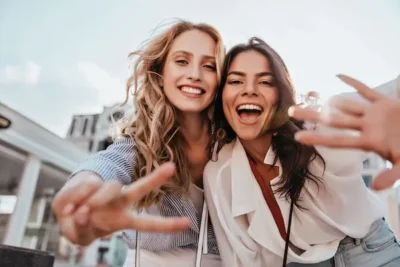 Do you wish you could smooth away wrinkles and lines from your face? Have you been contemplating ways to rejuvenate and refresh your appearance? If so, you may be wondering what options that are out there can target and reduce the appearance of lines and wrinkles. Botox® is an excellent and non-invasive option for smoothing away wrinkles and improving your appearance's overall youthfulness. Discover why countless men and women from Creve Coeur, Chesterfield, Manchester, O'Fallon, MO and throughout the metropolitan St. Louis area are turning to Eternity Med Spa for Botox treatment.
How does Botox work?
Our advanced-trained nurses apply BOTOX® using a small needle that contains a purified, medical-grade form of a neurotoxin known as botulinum toxin. Once Botox is injected into specific muscle groups of the face, it temporarily relaxes the muscles and prevents them from contracting. As a result, this lessens the appearance of wrinkles and lines and smooths out the skin.
Is Botox safe?
While all treatments come with side effects and potential complications, when Botox is administered by a professional injector, like at Eternity Med Spa in Creve Coeur, MO, you can expect that you are getting a very safe and effective treatment every time. There are a lot of Botox parties and spas that offer this service. Still, only some know how to administer this treatment properly. Safety is why turning to our advanced-trained nurses with over 17 years of experience is your safest option for beautiful results and to prevent unwanted side effects.
What can Botox do for me?
Botox will target wrinkles and lines that have formed due to repeated muscle contractions. This includes wrinkles around the forehead and eyebrows, crow's feet (lines around the eyes), wrinkles around the chin, and laugh lines (lines around the mouth). If you have any of these issues, then contact Eternity Med Spa in Creve Coeur to discuss if Botox may be right for you.
How long does Botox treatment take?
The treatment itself is quick, only taking a few minutes. However, suppose you want us to apply a numbing gel to the area before getting Botox. In that case, we will need to wait until the gel has taken full effect before administering your treatment. If you choose not to numb the area beforehand, the treatment takes less than 10 minutes.
How long do results last?
Results will vary from person to person, but Botox usually lasts anywhere from 3 to 4 months. If you love your results, you may also want to get maintenance injections to refresh your appearance.
Contact Eternity Med Spa Today!
Are you interested in getting Botox in Creve Coeur, MO? You might be if you are ready to say goodbye to those pesky wrinkles and lines. To find out if you are an ideal candidate for Botox, call Eternity Med Spa at (314) 464-2868 today to schedule a consultation. We treat patients with CoolSculpting from Creve Coeur, Chesterfield, O'Fallon, Manchester, Sunset Hills, MO, and many surrounding areas throughout the metropolitan St. Louis area.
Learn more about what to expect during your first ever BOTOX treatment and the signs of aging.